"Our mission is to provide the highest quality English language education and a life-changing Canadian experience."
International Language Academy of Canada (ILAC)
ILAC is the largest and most awarded language school in Canada. Over 14,000 students choose ILAC every year.
Locations : Located in Toronto and Vancouver,ILAC is 100 % Canadian owned and operated. Live and learn in two of the world's most vibrant and diverse cities.
Modern Campus : Trendy boutique-style campuses that create an open learning environment.
Diversity : ILAC is the one of the most diverse language schools in the world.Students come from over 75 countries.
Diversity Academic Excellence and Integrity : Our programs have ranked 1 in Canada multiple times a year by numerous organization.Learn through our customized curriculum, developed in partnership with Oxford University Press.
Award-Winning University Pathway Program : Gain acceptance into one of our 70+ Partner Colleges and Universities without IELTS or TOEFL* (Some exceptions may apply)
The LAC Experience : We are about every moment.Form the second you contact us to your graduation,the ILAC team supports you every step of the way.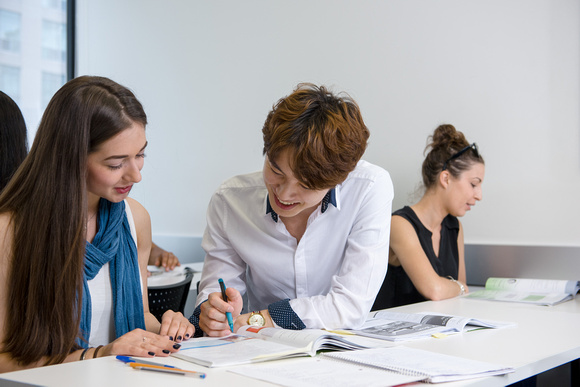 Book a free consultation in our Bangkok office
Our friendly staff are waiting to help you make the best decisions based on your passions. With so many high schools to choose from, we urge you to make a free consultation appointment
Located in Bangkok center, right next to a BTS station for your convenience