international Students in
can

ada
With Canadian and Thai staff, we have every aspect covered
Why choose "GoStudyCanada"
Discover Our Popular Institutes
Begin your Education in 4 easy steps
It's quite simple: just tell us what you are looking for and we will find it for you. Once we know your objectives for studying overseas, the type of environment you prefer to live in, your chosen career path or plan, your background, educational history and length of overseas study, we can then quickly provide you with several great options. If you are not certain what to study, come see us, we can help you….
We are a Thai Registered Company with Canadian and Thai staff in both Thailand and Canada. If you want to contact a particular department, here are our department heads and their contact
I truly believe that experiential learning is one of the best educators. With the help of my great crew, we will guide you through your personal experiential education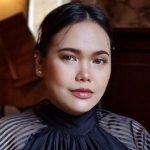 Responsible for all of our program inquiries, student applications, Various documentation, student orientation, school board and manager of all student issues
Assistant Program Manager
Disseminates program information, manages customer service operations and is one of our dedicated, 24/7 on-call staff members, helping you day and night
We work with registered RCIC consultants to help you with every step of the visa application.
Super handy person: designs our promotional materials, supports the program manager, works with the Visa Administrator, and is one of our 24/7 on-call staff members
Here's three reasons
1) High Quality Education System
2)Great Prices
3)Super Safe
Book a free consultation at our Bangkok office
Our friendly staff are waiting to help you make the best decision based on your passions and goals
Have a question? We loved to chat with you and help: Send us your questions, tell us about yourself and let us know how we can serve you best. It's easy and there is not commitment. You can reach us below.