Canadian Education is leading the world in Quality, Affordability and Job Opportunities.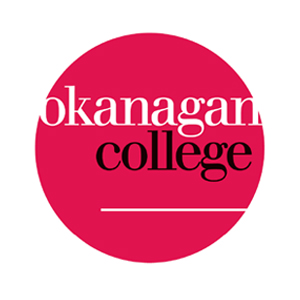 10,000 academic students across 4 campuses
International students from more than 60 countries
Bachelor degrees, Diplomas,certificates and trades programs
Affordable tuition
Offers a variety of career-focused programs and more than 1,700 courses with small class sizes / 4 campuses.
Our leading-edge programs and expert professors will help you make valuable connections for a successful future.
You will live, study and work in the heart of British Columbia's Okanagan Valley.
Students choose Okanagan College based on the unique four season playground and mild year-round temperatures.
- Locations in British columbia
Pentiction Campus
Okanagan College's Penticton campus located in the vibrant South, offers Arts and Science courses, Business Administration programs, Sustainable Construction Management Technology, Human Kinetics, Criminal and Social Justice, Trades, and a wide range of Continuing Studies certificate programs.
Penticton Campus 583 Duncan Ave. West Penticton, BC V2A 8E1
Kewlona Campus
Vernon Campus
Salmon Arm Campus
Book a free consultation in our Bangkok office
Our friendly staff are waiting to help you make the best decisions based on your passions. With so many high schools to choose from, we urge you to make a free consultation appointment
Located in Bangkok center, right next to a BTS station for your convenience